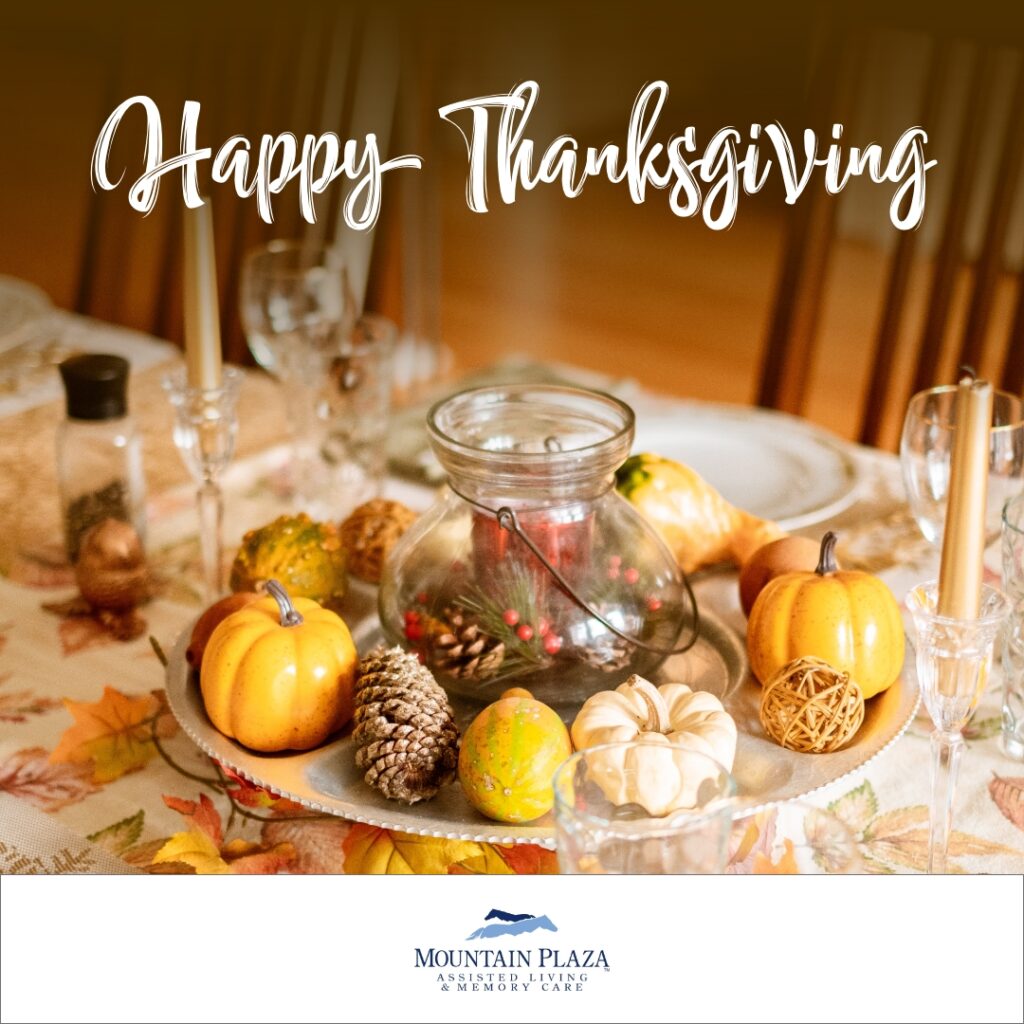 Mountain Plaza, senior living in Casper WY, would like to wish you and your loved ones a beautiful Thanksgiving holiday this week! We hope it is full of good times, a few laughs, and of course, lots of good food!
Many seniors living at assisted living Casper WY may be wondering how they can enjoy the rich food of Thanksgiving dinner with diabetes. The good news is that there are plenty of ways to manage diabetes and still have a delicious dinner. The main challenge is making sure your blood sugar doesn't spike, especially with carb-heavy foods, but these tips can help you manage.
Don't skip breakfast and/or lunch on Thanksgiving Day. Thinking of all the food waiting for you may tempt you to skip meals, but doing so can negatively impact your blood sugar and increase hunger during dinner. Fill your meals before dinner with protein to keep your blood sugar stable.
Exercise portion control. You don't have to completely deprive yourself of your favorite foods, but make sure you eat small amounts of them.
For drinks, avoid sugary beverages as they can spike calorie count, carb count and may negatively impact your mood. Instead, try diet soda, seltzer, sugar-free juice, unsweet tea, and of course – water! Don't forget to drink water throughout the day.
Check on your blood sugar throughout the day. Consult your doctor to see how often you need to check it since this will differ from person to person. However, the general rule of thumb is to test in the morning and then two hours post-Thanksgiving dinner (or whenever you eat your holiday meal!). However, if you feel off, check as much as you need to.