Assisted Living and Memory Care – Enriching Life through Quality, Personal Care
Mountain Plaza Assisted Living is much more than an exceptional assisted living and memory care community located in Casper, Wyoming. The welcoming and personalized attention that residents receive at Mountain Plaza feels more like a kindhearted neighbor offering a helping hand. Rather than calling ourselves an Assisted Living Facility, we prefer an Assisted Living Community, because that's what we are. A community, full of friends and family, all with the goal of living life to the fullest.
Take a Tour
As a top-notch assisted living and memory care community, Mountain Plaza Assisted Living meets all state standards to be licensed by the Wyoming Department of Health. In addition, Mountain Plaza has a wellness program that's administered by a registered nurse, so you can rest assured that our residents and your family member will get the high-quality care that they need.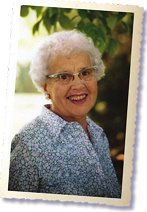 But it's the extra steps beyond state requirements that make Mountain Plaza Assisted Living special. The quality of care at Mountain Plaza was inspired by one of our co-founder's grandmother, Allena Hickey. Her memory lives on in the form of Mountain Plaza's attentive and compassionate staff.
Living at Mountain Plaza Assisted Living means that everyday tasks like cooking, cleaning and other activities of daily living are taken care of by specialized, caring people.
Residents will bring their favorite furniture to furnish and personalize their apartments. From inviting entryways, to spacious living rooms and cozy bedrooms, all of our assisted living and memory care apartments offer flowing designs with plenty of room to spread out and get comfortable.
Visit our Floor Plans section to view the apartment layouts – CLICK HERE
Visit our Brochures section – CLICK HERE
Have questions?
Call us at 307-232-0100