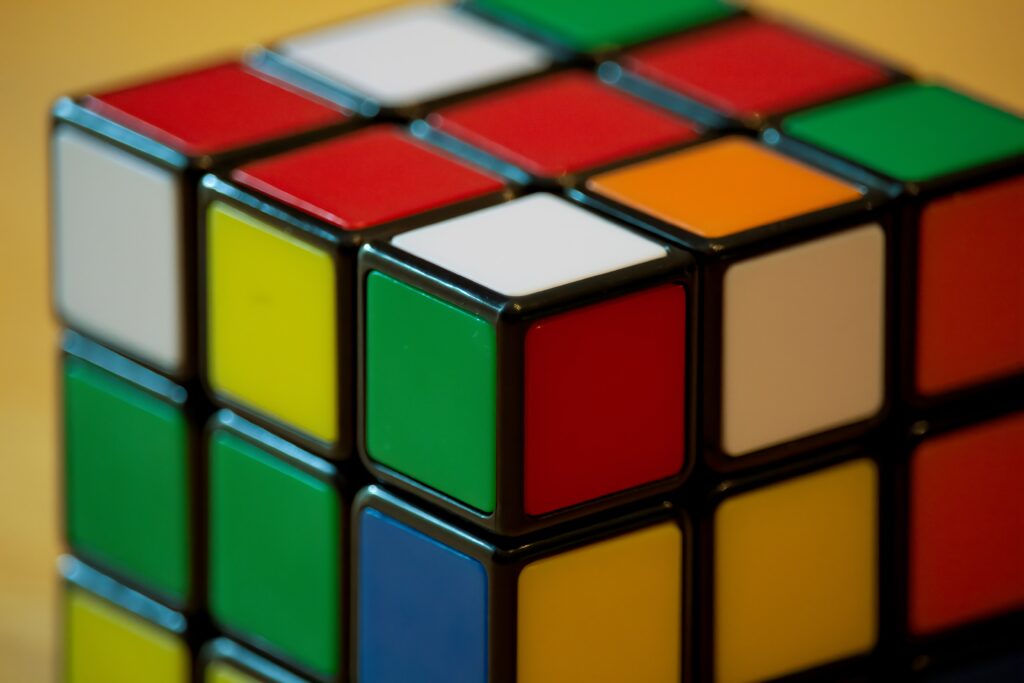 The Rubik's Cube is celebrating its 47th birthday on May 19! It seems that this toy has been around since the beginning of time because of its level of difficulty and notorious reputation for being insolvable. In 1974, Hungarian sculptor and professor of architecture Ernő Rubik invented the Rubik's Cube and it was originally called the Magic Cube. In 1980, Ideal Toy Corp licensed the puzzle, and the rest is history! Today, it is considered to be one of the best-selling toys in the world. At Mountain Plaza Assisted Living, senior living in Casper WY, we love a good puzzle!
Did you know that the Rubik's Cube can also help with signs of Dementia? It can stimulate short-term improvement, and over time, prove to have positive long-term effects. Keeping your mind active is important. It supports healthy connections within the brain and supports communication within the nervous system, making for a smoother everyday life and communication skills.
The Rubik's Cube is also great for those recovering from a stroke. Strokes disrupt the ability to locate things in our life that are familiar. Consistently looking at the different colors on the cube and solving each part of the overall puzzle can heighten and improve spatial awareness.
Ultimately, the Rubik's Cube is a great way to enhance visual processing and short-term memory skills. This puzzle can be frustrating to solve at times (remember, it's been notorious for being insolvable for years – think of how many people have tried only to put it down after a few minutes.) It's important to go at your own pace and have fun above all else! While there are health benefits, its primary purpose is to bring joy and entertainment to those who play!
Assisted Living in Casper WY provides personal care in a residential setting, with a 24/7 nursing staff and state-regulated care. It's like being at home, but with the care you need, whenever you need it. We would love to have you at Mountain Plaza!