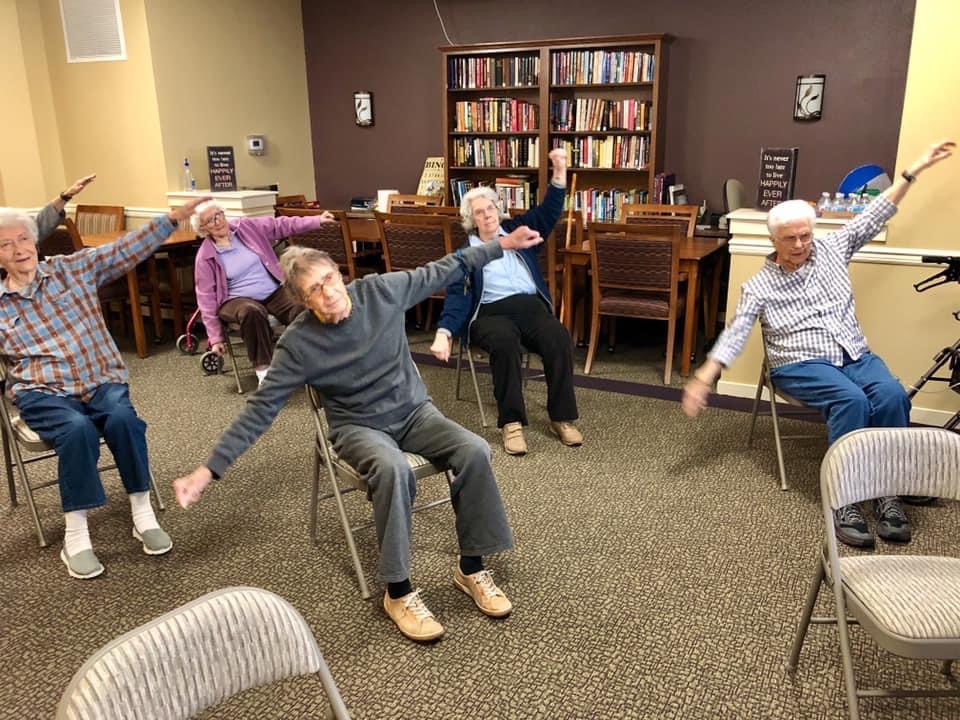 It might be distressing for family members to learn that their loved ones are living alone and have no one to call in an emergency. Everyday items can become risks, and fears of falling are quite real. Senior living safety ensures that your loved one will always have someone to assist them in the event of an emergency.
Keeping a senior safe and independent requires living in an environment that reduces the risk of falling. Narrow doorways, steep staircases and shaky banisters can all contribute to home safety hazards. Maintaining balance and coordination while preventing a fall requires not just knowing and recognizing physical and cognitive limitations, but also remaining active.
Daily mild to moderate physical activity is recommended for those over the age of 60. Simple forms of exercise, such as walking or stretching can help to release stiff joints and muscles, while also boosting the immune system to keep illness at bay. 
At Mountain Plaza Assisted Living, our residents are kept busy with a variety of activities and events. We provide weekly musical performances, daily chair exercises, educational presentations, arts and crafts, and games like Bingo, Mexican Train Dominoes and UNO, as well as a variety of other special events.
Mountain Plaza senior living in Casper WY offers state-regulated supportive care and a nurse staff that is available 24 hours a day, seven days a week. Residents may rest assured that they will wake up in a safe, welcoming environment, giving them the peace of mind they deserve.
For more information about assisted living in Casper WY, please give us a call at 307.232.0100.