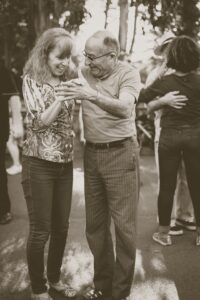 Everyone has activities they enjoy doing that don't necessarily involve work. This may be a hobby like working with wood, crocheting, knitting, or something else entirely. Certain hobbies may also do wonders for your health and you may find they provide a fantastic way to pass the time. Let's explore a few examples.
We'll start with gardening. Gardening can help to relieve tension, have a sense of self, and retain skills. Furthermore, gardening exercises may assist seniors with reducing discomfort, the need for as-needed drugs, and it may also be beneficial to older people with Alzheimer's or dementia. Indoor gardening may help people with dementia sleep well, be less agitated, and have better cognition. Gardening is a relaxing activity and seeing the fruits of your results can inspire positive feelings of accomplishment.
We all know that exercise does the body and mind tremendous good, but sticking to a regular workout routine can sometimes prove tricky, and maintaining a routine requires lots of discipline. Dancing is a delightful alternative. This hobby boosts strength and balance, it keeps the body limber, and it may even release those hormones that boost your mood. It's also a great stress reliever and learning new routines helps the mind remain active and healthy.
Speaking of dancing, music also does a world of good. Learning a new instrument or even something as simple as playing bongos can boost wellness, cut down on stress, reduce depression, and again, keeps the mind sharp.
Watching what you eat and maintaining a healthy diet are key to better long-term health. Why not take up cooking? Besides keeping the mind active as new recipes are learned, a person can begin to cook healthier for themselves and they may find great joy in cooking for others.
What are some of your favorite mentally or physically stimulating hobbies?