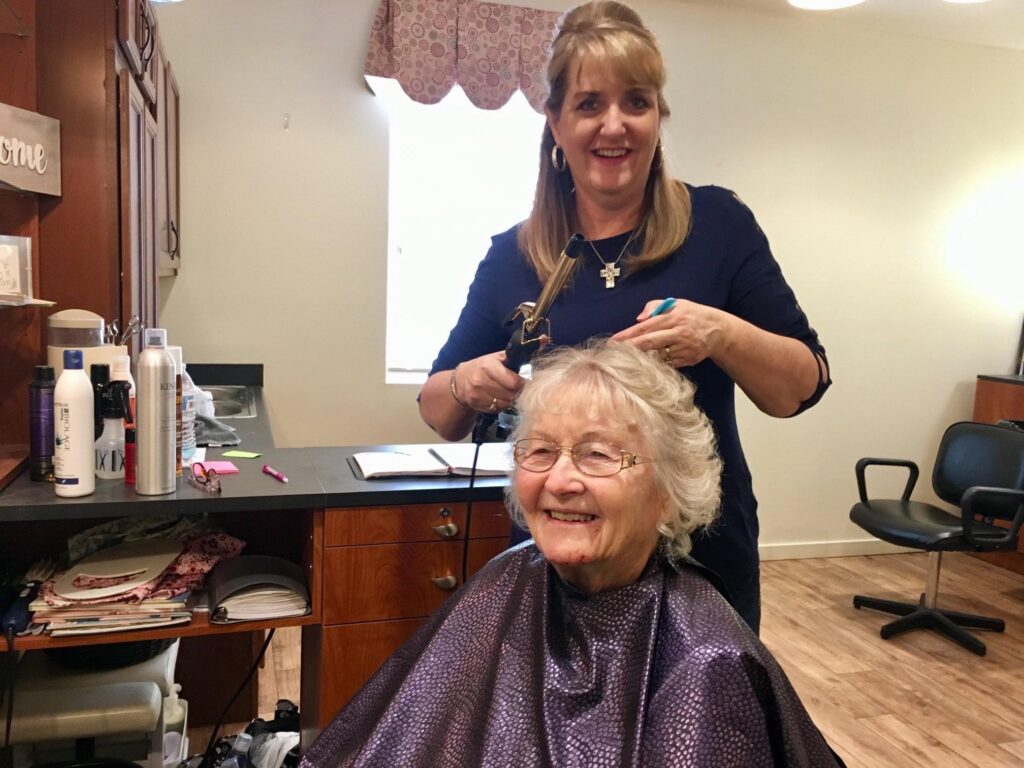 Residents in a modern senior living community must have access to a wide range of amenities to help define their way of life. Our amenities at Mountain Plaza Assisted Living are meticulously planned to provide convenience, pleasure, relaxation and fun. The following are just some of the amenities we provide to our senior community:
Bistro 
Visit our Bistro snack bar anytime! We always provide a wide selection of snacks, beverages and desserts. Come in and meet with friends or curl up with a good book.
Private Dining Room
This area is ideal for hosting a birthday, holiday, game night or even a simple lunch or dinner.
Laundry Service
To make your life easier, we're happy to do your laundry for you. 
Spa Room
Our spa room is a fantastic place for residents to relax and unwind.
Movie Theater
Sit down and take in a film in the Rialto, our very own movie theater! Alternately, you can watch the news, the weather channel or your favorite show on TV.
Beauty Salon
Take a quick stroll to your next hair appointment with a salon located right in the heart of our community. 
Activities
Music, Bingo, Exercise, Dancing, Bible Study, Movies, Art & Crafts, you name it! We're confident we can find something you'll enjoy here.
No matter where our residents choose to spend their time, Mountain Plaza senior living in Casper WY provides all the resources they need to live a fuller, more fulfilling life.
For more information about assisted living in Casper WY, please give us a call at 307.232.0100.